'Death of the river system': Nationals make it legal to illegally take water from Upper Darling
NSW parliament will tomorrow vote on a motion that may decide the very future of the devastated Murray Darling River System.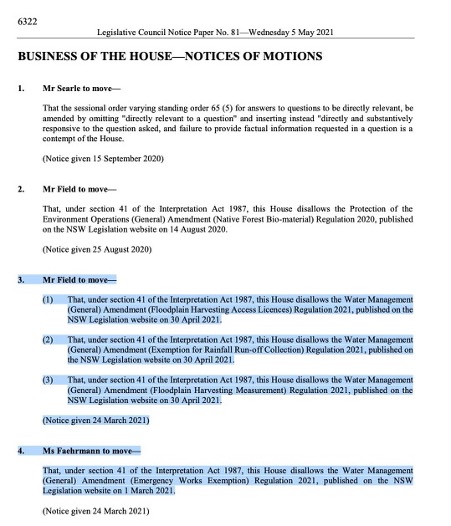 Nationals MP and Water Minister Melinda Pavey last Friday introduced a scheme that allow floodplain harvesting licences to be issued across Northern NSW. The scheme includes making exceptions to regulations to allow taking without a licence unlimited rainfall runoff.
The regulations would give effect to management rules being established for the five Northern Basin rivers. One of the most controversial rules relates to the ability of holders of floodplain licences to carry over harvesting entitlements that are not taken each year.
The draft rules allow up to 500% of licensed volumes to be taken.
Independent MP…