#breaking GO KART TRACK BLOCKED UNDER ABORIGINAL CULTURAL HERITAGE LEGISLATION …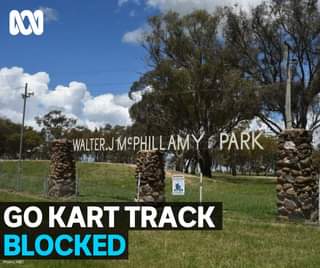 #breaking GO KART TRACK BLOCKED UNDER ABORIGINAL CULTURAL HERITAGE LEGISLATION
A go kart track at Mount Panorama in the central west won't be able to go ahead, after the federal environment minister Sussan Ley
approved a protection order for the site under Aboriginal cultural heritage legislation.
Some local Aboriginal people say the proposed site is sacred, and applied to the federal government to block the Bathurst Regional Council from building the track.
The permanent order protects a small section at the top of Mount Panorama but will not prevent existing activities including motor racing from continuing.
The order takes effect on Wednesday and applies for ten years.