'Amazing' giant wood moth found at south-east Queensland school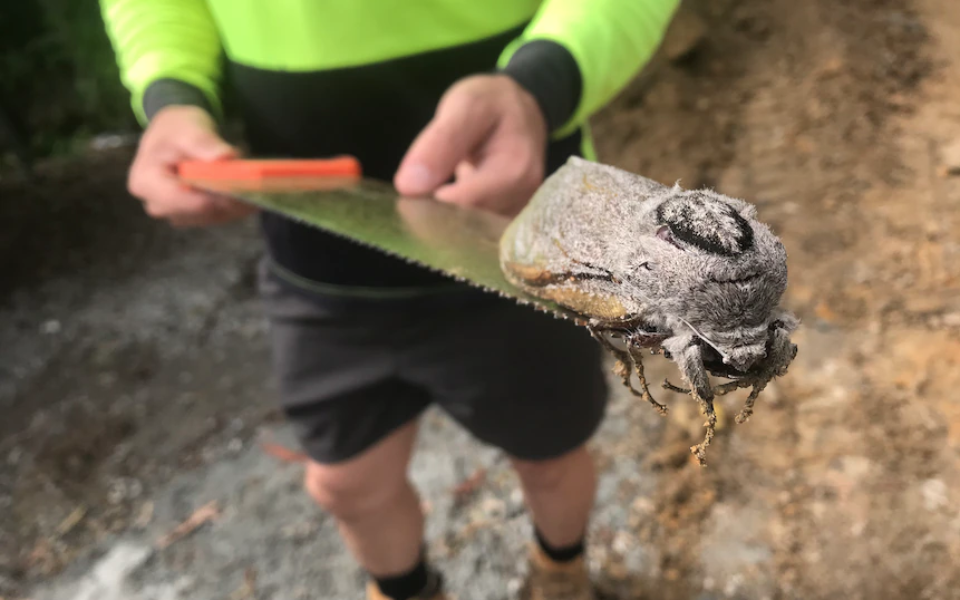 A giant moth belonging to the heaviest species of its kind in the world has been discovered at a primary school in south-east Queensland.
Builders at Mount Cotton State School discovered the giant wood moth on the building site of new classrooms at the school.
The school's principal, Meagan Steward, said it was an "amazing find".
"Our new building is situated on the edge of a rainforest and during the build the moth was found," Ms Steward told ABC Radio Brisbane.
"Our staff and students weren't surprised by the find because we have a range of animals at Mount Cotton, but certainly this moth was not something we had seen before."
Female moth can weigh 30 grams
The giant wood moth, also known as the Endoxyla cinereus, belongs…